EXCITING NEWS! We've just launched 'Buy Now, Pay Later' Lead Generation
This means you can access all Wealthify Lead generation packages – with $0 to pay for 3 months on leads. Happy days!
Mortgage Broker leads
Financial Adviser leads
Property Investor leads
SMSF leads
They're all included!
For more info on how it works, plus the eligibility criteria, request an info pack.
*Conditions apply. Subject to approval.
What our subscribers say.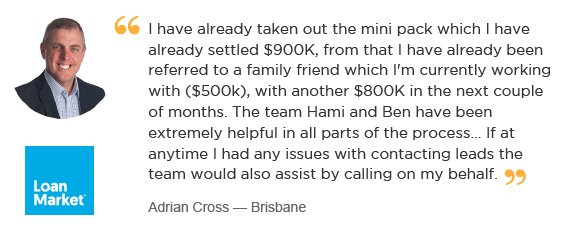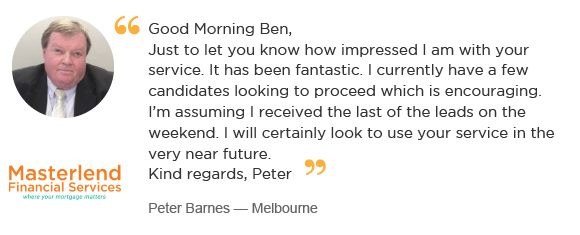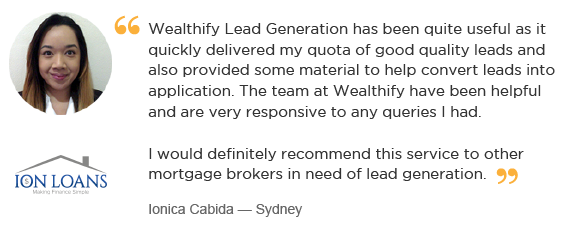 Wealthify Lead Generation FAQs
Do you guarantee my quota of leads?

YES. You will always get the quota of leads you have paid for, even if for some reason we can't deliver them within a calendar month.

What can I do to move 'warm leads' into 'hot leads'?

Diairse follow ups and implement religiously. Consider providing a 'special offer' to encourage a meeting. After the initial Wealthify campaign you should also add all leads to your internal customer database for ongoing email marketing.

What is the conversion rate of the leads?

Conversion rates vary significantly depending on the experience and skill of the mortgage broker or financial adviser. We have observed a range of 10% to 47% conversion to appointment in past campaigns.

Open up a chat on the wealthify website and we'll gladly explain the conversion rates in more details with you.

Do Wealthify provide any tools or support to help with my conversion?

When you subscribe you will receive a 'welcome pack' that includes phone scripts, and a detailed lead management guide, plus access to our 'Wealthify Academy' with tons of resources and tips for converting online leads into sales for your business.