The easiest way to get genuine leads flowing to your business.
Access a 100% 'plug & play' digital lead generation solution. Get new prospects ASAP - and only pay per lead.
Premium leads, on demand 24/7.
SMS-Validated
Phone Numbers
All mobile phone numbers are validated by our SMS pin code technology. If you get a fake number, we'll replace it!
Up to 10 data points
on each lead
Our lead generation landing pages ask the user a series of relevant questions. You receive valuable data insights on every lead.
100% Exclusive
Lead Ownership
We never recycle or re-sell leads. All leads are generated under your brand, and you enjoy 100% exclusive ownership of the leads.
Local Support
Desk Team
Enjoy access to an online help desk. All support requests are ticketed and our support team responds within 24 hrs.
Targeted
Geo-location
Want leads targeted to your district or town? No problem. Custom geo-location is a feature of every campaign.
All Lead Quotas
Guaranteed
When you purchase a pack of leads at a fixed price we guarantee you will receive your quota. even if we lose money on the campaign.
Try it yourself, for free.
Make an enquiry with us & experience the same technology we'll use for your lead generation campaign.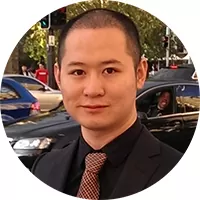 "
Pei Li - Sydney
"Best leads generation service used so far.

I tried 4 different agencies already, varies from cold calling to Facebook. Among them all, Wealthify has the best leads quality and the best value in terms of cost per truly qualified lead. I highly recommend them."
'Real time' lead generation for small & medium business.
We generate your leads fresh, in 'real time' with proven digital campaigns on Google Facebook, Instagram & other 'big tech' platforms.
Our lead quotas are guaranteed, and Wealthify offer a complete managed solution. Once your campaign is launched, all you have to do is call the leads :-)
Enjoy the thrill of watching piping-hot leads appear like magic in your inbox, usually within 48 hours!
Maximise your ROI with a 'pay per lead' campaign.
Our 'pay per lead' model helps 'de-risk' your marketing investment. Unlike conventional marketing agencies who charge fees for 'services' with no commitment to a defined outcome, we ONLY charge for leads delivered.
A 'pay per lead' agency such as Wealthify can also maximise your ROI in the short-term. We've developed all the I.P required for successful campaigns, which we license to you. This means you avoid the upfront capital cost of building landing pages, ad creatives, lead magnets and funnels.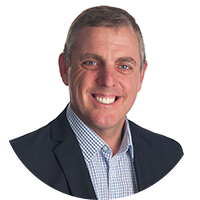 "
Adrian Cross - Brisbane
"I have already taken out the mini pack which I have already settled $900K, from that I have already been referred to a family friend which I'm currently working with ($500k), with another $800K in the next couple of months. The team Hami and Ben have been extremely helpful in all parts of the process... If at anytime I had any issues with contacting leads the team would also assist by calling on my behalf."
Years of combined experience
Dedicated manager for your account
The #1 name in Australian lead generation companies.
Since 2016 Wealthtify lead generation has worked with hundreds of brands and small businesses across Australia to generate thousands of genuine leads.
As a 'pay per lead' agency our core focus is:
Our lead generation company works with mortgage brokers, property marketing companies, financial advisers, property developers, mortgage aggregators, real estate agents.
We've developed a range of 'off the shelf' solutions for:
We can also develop 'custom campaigns'. If your business is in a different industry to those listed above, or you want to attract a very specific type of lead, then ask us for a quote on a custom campaign.
Frequently asked questions (FAQs)
Lead generation serves as the lifeblood of most businesses, especially those in the professional services, such as financial, property, and legal industries.
Through effective lead generation, you'll have a better chance to find potential clients who need your products or services right now - or some time soon.
Without high-quality leads, your business will struggle to acquire the new customers needed to drive revenue growth, which may ultimately impact cash-flow and reduce profits.
Lead generation companies can help you save a lot of time, money and energy.
Instead of spending a lot on developing your in-house marketing infrastructure and training your team, you can instead outsource the lead generation process to specialists. This allows you to focus more on converting the leads into paying customers, and then growing referrals or repeat sales from those new customers.
Whether lead generation companies are worth it (or not) for your business will depend on:
if the quality of the leads is good

your ability to convert the leads to sale, at a high enough conversion rate

If the lifetime value of the new customers exceeds the initial 'cost per acquisition'
If these three conditions can be met, then yes lead generation companies are worth it.
In general, lead generation companies can attract leads through either 'inbound' techniques such as paid online advertising and social media marketing, or 'outbound' methods such as cold-call telemarketing, direct mail, and database marketing.
Customer Relationship Management (CRM) tools such as Zoho or HubSpot are often used to manage the lead flow.
Most of the leads generated through the inbound process tend to be of higher quality because the potential clients have 'intent to purchase'; they are choosing to opt in voluntarily, rather than being pressured into a sale by telemarketer.
Online lead generation in Australia is now on the rise because more and more Australians are using the Internet and spend a considerable chunk of their time on their smartphones.
This trend is a golden opportunity for businesses to target potential customers based on their age, location, interests, and other demographics.
The price that lead generation companies charge for a campaign will vary depending on a range of factors.
There is a strong correlation in the price of leads, and the quality. Generally, the cheaper the lead the less likely it is to contain detailed data and to be exclusive, highly engaged, and 'fresh'.
Many lead generation companies charge according to the number of leads generated throughout a campaign. It is common for customers of lead generation companies to enjoy a bulk discount for a higher volume of leads due to the 'economies of scale' effect.
The type of industry also determines the price of leads. This is driven by factors such as the cost of web traffic on Google, the demand for leads in a particular vertical, and the relative commercial benefit that the customer in one industry (versus another) may derive from a sale.
Eg; the cost of auto leads or vehicle finance leads is much less than for property leads.
The best lead generation companies tend to provide a clear cost structure with a defined output so that it is easy for the business to calculate a) the true cost per lead b) a return on investment (ROI) - after allowing for the sales cycle to flow through.