Financial services lead generation.
Make an enquiry to see package details, & experience the same technology we'll use for your campaign. You'll see why it's so powerful!
Start talking to financial adviser prospects ASAP
Whether you're a financial adviser, financial planner, accountant or wealth coach our 'pay per lead' model of lead generation is just what you need to fill your sales pipeline.
We generate your financial services or financial planner leads in 'real time' with proven digital campaigns on Google Facebook, Instagram & other 'big tech' platforms.
You only 'pay per lead'. Everything is included in the price.
We've developed all the intellectual property (I.P) required for successful campaigns, which we license to you. This means you avoid the upfront capital cost of building landing pages, ad creatives, lead magnets and funnels.
We then also manage completely manage the campaigns. All you need to do is call the leads, and convert them to appointment.
Why our financial services leads are HOT.
SMS-Validated
Phone Numbers
All mobile phone numbers are validated by our SMS pin code technology. If you get a fake number, we'll replace it!
Up to 10 data points
on each lead
Our lead generation landing pages ask the user a series of relevant questions. You receive valuable data insights on every lead.
100% Exclusive
Lead Ownership
We never recycle or re-sell leads. All leads are generated under your brand, and you enjoy 100% exclusive ownership of the leads.
Local Support
Desk Team
Enjoy access to an online help desk. All support requests are ticketed and our support team responds within 24 hrs.
Targeted
Geo-location
Want leads targeted to your district, town or suburb? No problem. Custom geo-location is a feature of every campaign.
All Lead Quotas
Guaranteed
When you purchase a pack of leads at a fixed price we guarantee you will receive your quota. even if we lose money on the campaign.
And here's what clients are saying...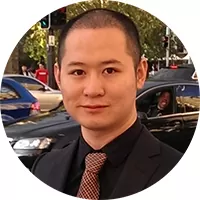 "
Pei Li - Sydney
"Best leads generation service used so far.

I tried 4 different agencies already, varies from cold calling to Facebook. Among them all, Wealthify has the best leads quality and the best value in terms of cost per truly qualified lead. I highly recommend them."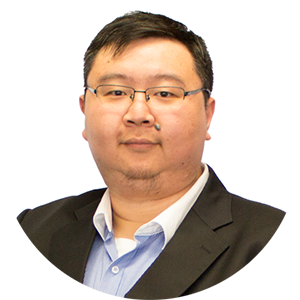 "
Zhu Yun — Victoria
"Great customer service. Quick respond on my requests. Reliable and genuine leads generation provider."
How our financial services lead generation works
Schedule a consultation with Wealthify (so we can understand your business objectives & recommend the financial lead generation package).Choose the budget & lead volume your financial services business needs. Pay your first month's fee & sign-up to open your account.
Wealthify creates landing pages, a FREE eBook download, and your campaign advertisements – all branded with your logo. For this, we use templates and strategies developed in-house, tested and proven to work over thousands of leads generated for other clients.
Targeted ad campaigns in the name of your business commence. You start receiving real financial services leads generated under your brand with name, phone number, & email address data. From there, it's over to you to work your magic for a sale.
Client converts @ 60% !
Our financial lead generation campaign partners
Financial Services Lead Generation FAQs
Why is it called 'pay per lead' marketing?

A conventional agency approach for lead generation is to charge the client a retainer for all the digital marketing services required to generate leads, with no guarantee of a successful outcome. By contrast, the 'pay per lead' approach de-risks the investment for the client, because instead of paying for 'services' they only pay for the number of leads generated.

How does payment for 'pay per lead' campaigns work?

Once you settle on the type of lead and the monthly volume, you pay monthly in advance for that month's quota. Payment is processed via credit card through our website.

Are your Financial Services leads genuine?

Yes they are. All Wealthify financial planning leads 'opt in' voluntarily and must a) answer screening questions and b) validate their mobile phone number before becoming a lead for you. If they don't answer all the questions and verify their number they don't become a lead. That's not to say however, that every lead is 'ready to transact' right at this very minute. Targeting leads by where they are in the 'buying journey' is impossible. Any other financial adviser lead generation company who says they can do this is full of 'BS'.

How are you different to other financial services lead generation companies?

In the world of lead generation, you get what you pay for. Wealthify is a premium financial services lead generator:

All lead quotas are guaranteed (if you pay for 20 leads, that's what you'll get)
We collect more data on each lead (up to 7 fields of information)
4We use mostly Google (Facebook mortgage leads are notoriously disengaged)
All leads are generated under your brand name
Dedicated account manager + support help desk
We NEVER recycle or re-sell leads

Operating since 2016, we have generated thousands of leads and run campaigns for hundreds of mortgage brokers & financial advisers. We've done workshops and webinars with the MFAA, and many aggregators. We're not perfect (who is?), but we are reputable, experienced and competent. We care about the result you get and will work with you to help ensure you get a good ROI.

How do you generate your financial planning leads?

We build a high-performance branded landing page for you
We drive targeted traffic (from Google) to the page
They have to answer all 7-8 questions and verify their number via SMS pin code.
You then receive an email notifying you of your new lead.

Then it's your job to call them ASAP and convert 😊

What type of advice are your financial planning leads looking for?

Unless you specify something specific you will get a mix of the market. This typically includes people looking for help with one or more of the following:

Superannuation
Investment advice
Wealth creation
Pre-retirement planning
Personal risk insurance

Why are your Financial Adviser leads more expensive than others I have seen advertised?

Yes you will find cheaper options than Wealthify leads in the market if you look hard enough – we're not for everyone. But most likely those leads will be generated mostly from Facebook with only a name & email, & non-validated mobile number or 'recycled' from old databases.

If you are looking at other (cheaper) options, do your research & 'buyer beware' If it sounds too good to be true, it usually is.

Where do you get your Financial Advice leads from

We primarily use Google Ads to drive web traffic that gets turned into leads for financial advisers (you). Any experienced lead generator or digital marketing agency knows leads from Google are generally way more engaged than Facebook leads, and more likely to be actively looking to use your service.

Where are the Financial Planning leads located?

You choose! We can geolocate your leads anywhere in Australia usually down to a 15 km radius.

How long does it take to get the leads flowing?

As soon as we go live with the campaign and depending on the type of campaign, we are running, its normal to get your first leads that day.

Do the leads know they're going to get a call from a Financial Adviser? long does it take

Yes they do. When they verify their mobile number a message on screen alerts them they will be getting a call from you. Our system also sends them an email to same effect, so it's unlikely they will miss both.

What if I specialise in a niche area of financial planning or I want to target a particular product. Is this possible?

Yes this is possible but this will require a 'custom campaign' and fees might be different depending on search terms traffic, and volume of leads your looking for.