Lead generation for law firms.
Make an enquiry to see package details, & experience the same technology we'll use for your campaign. You'll see why it's so powerful!
Start talking to new prospects for your law firm ASAP
Whether you're a solicitor, barrister, or the managing partner of a law firm our 'pay per lead' model of lead generation is just what you need to get new matters.
We generate your legal service or law firm leads in 'real time' with proven digital campaigns on Google Facebook, Instagram & other 'big tech' platforms.
You only 'pay per lead'. Everything is included in the price.
We've developed all the intellectual property (I.P) required for successful campaigns, which we license to you. This means you avoid the upfront capital cost of building landing pages, ad creatives, lead magnets and funnels.
We then also manage completely manage the campaigns. All you need to do is call the leads, and convert them to appointment.
Why our legal services leads are superior.
SMS-Validated
Phone Numbers
All mobile phone numbers are validated by our SMS pin code technology. If you get a fake number, we'll replace it!
Up to 10 data points
on each lead
Our lead generation landing pages ask the user a series of relevant questions. You receive valuable data insights on every lead.
100% Exclusive
Lead Ownership
We never recycle or re-sell leads. All leads are generated under your brand, and you enjoy 100% exclusive ownership of the leads.
Local Support
Desk Team
Enjoy access to an online help desk. All support requests are ticketed and our support team responds within 24 hrs.
Targeted
Geo-location
Want leads targeted to your district, town or suburb? No problem. Custom geo-location is a feature of every campaign.
All Lead Quotas
Guaranteed
When you purchase a pack of leads at a fixed price we guarantee you will receive your quota. even if we lose money on the campaign.
And here's what clients are saying...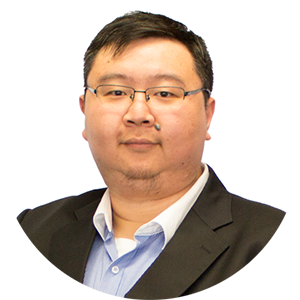 "
Zhu Yun — Victoria
"Great customer service. Quick respond on my requests. Reliable and genuine leads generation provider."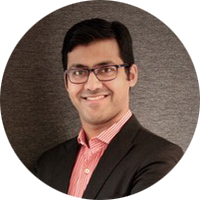 "
Sanjay Nathoo - Melbourne
"Fantastic customer service. The team were able to generate consistent good quality leads target to my location. Will definitely be using again."
Sanjay Nathoo - Melbourne
How our law firm lead generation works
Schedule a consultation with Wealthify (so we can understand your business objectives & recommend the right law firm lead generation package).Choose the budget & lead volume your legal services business needs. Pay your first month's fee & sign-up to open your account.
Wealthify creates landing pages, marketing collateral such as lead magnets, and your campaign advertisements – all branded with your logo. For this, we use templates and strategies developed in-house, tested and proven to work over thousands of leads generated for other clients.
Targeted ad campaigns in the name of your business commence. You start receiving real law firm services leads generated under your brand with name, phone number, & email address data. From there, it's over to you to work your magic for a sale.
Client converts @ 60% !
Our law firm lead generation campaign partners
Law Firm Lead Generation FAQs
To survive and thrive, law firms must have enough clients.
With effective lead generation, lawyers can have a better chance to find potential clients who need legal services right now.
Without high-quality leads, a law firm may struggle to acquire new clients needed to grow the organisation.
Outsourcing your lead generation to a credible company will save you tons of time, money, and effort.
Rather than investing in hiring and training your in-house marketing team, you can instead find a lead generation partner to bring you fresh leads based on your legal services.
But lead generation is worth it if your firm has the ability to convert the leads into clients and if you can retain those clients for retainers.
There are many ways to generate leads online, and unfortunately, not all of them are ethical or even legal.
Obviously as a law firm, you need to make sure that your partner in lead generation uses effective strategies that upholds data privacy of your clients.
Choose a company that attract leads through inbound marketing such as social media marketing or paid online advertising.
As much as possible, stay away from outbound marketing agencies that are still using invasive direct mail, cold calling or telemarketing.
Reputable Australian lead generation companies are mainly leveraging the power of the Internet to find people who are in need of your legal services.
More and more Australians are using their smartphones to find everything online, which includes lawyers that are near their location or are offering specific services.
For example, if you are a divorce lawyer in Brisbane, you can partner with a lead generation company to develop and launch highly-targeted ads that will resonate well with your intended audience.
The cost of generating leads for lawyer campaigns will vary depending on different factors.
One factor is the quality of leads. In general, the lower you pay for the leads, there's a higher chance that the leads are composed of people who are not yet in the conversion phase.
Most lead generation firms charge based on the number of leads generated throughout the duration of a campaign.
You may also take advantage of 'economies of scale' effect as you pay for higher volume of leads.
Law firm leads are also a bit more difficult to generate compared to mortgage or real estate leads, so this factor will also drive the price higher.
There's no fixed price for lawyer leads, so it is ideal if you set a meeting with your possible lead generation partner to determine your budget.