Welcome to Wealthify Lead Generation
Wealthify is proud to be a leading provider of lead generation services to Australian SME's.
Since 2016 hundreds of brands and small businesses have trusted Wealthtify lead generation to generate thousands of genuine leads.
As a 'pay per lead' agency our core focus is on the following industries:
Our lead generation service is perfect for home loan lenders, mortgage brokers & aggregators, property marketing companies, financial advisers, dealer groups, property developers, real estate agents and law firms. We've developed a range of 'off the shelf' solutions for:
We can also develop 'custom campaigns'. If your business is in a different industry to those listed above, or you want to attract a very specific type of lead, then ask us for a quote on a custom campaign.
What is 'pay per lead' marketing?
A common misconception about the term 'pay per lead' is that you literally pay as each individual lead is generated.
'Pay per lead' instead refers to a differentiated model of digital lead generation that is the ultimate in results-based marketing.
A conventional approach by marketing agencies is to charge the client 'by the hour' for all the services required to:
The upside to this approach is the client owns all the marketing infrastructure. And for some businesses this will still be the best option. But there are plenty of downsides:
'Pay per lead' flips this model. Rather than a proprietary model where the client owns everything, with 'pay per lead' the agency has real 'skin in the game':
Because the marketing funnels & campaigns are often already built (and have been iterated through previous campaigns) this type of lead generation service offers real benefits for the client:
Meet the team behind Wealthify lead generation
Wealthify is the brainchild of digital marketing experts Darren Moffatt & Ben Carew. Darren and Ben believe in the power of online tech to improve the efficiency and transparency of markets for everyday people. They were the founders of real estate social networking site, Housenet.com.au and Wealthify is a wholly-owned subsidiary of their Sydney digital marketing agency Webbuzz.
Darren also has decades of direct experience in financial services as the founder of Australia's leading reverse mortgage broker, Seniors First.
Both directors are passionate about sharing their expertise and educating business owners. Recently Ben has published the popular video series 'SEO Hacks, for SME's', whilst Darren hosts the Nerds of Business podcast which has achieved 20,000 downloads and reached a high of #3 on the Apple charts.
Our Promise
The Wealthify team has generated 150,000+ leads for hundreds of businesses.
But perhaps what sets us most apart from other lead generation companies, is our commitment to doing things the right way. Here are the five pledges we make to you →
We don't recycle leads - ever.
A common problem businesses find with other lead generation companies is that the same database of leads has been recycled across multiple clients. Wealthify leads are always generated fresh under your privacy policy and license number, so they belong exclusively to you.
We offer value for money.
We're not the cheapest lead generator in the market, but we do strive to offer the most value.
Relative to your cost per lead we aim to provide more accurate, useful data and a more highly engaged lead than our competitors.
The team at Wealthify don't claim to be perfect, but we are competent, reputable & reliable. Occasionally like any organisation we make mistakes. If we do, we'll own it and do our best to make amends.
We have a good understanding of consumer law and the relevant regulatory guidelines for advertising across credit, advice, and real estate markets. In any case, you will approve landing pages & marketing collateral in advance of any lead generation campaigns going 'live'.
Ultimately you want to see a positive ROI from your lead generation campaign, and so do we. Our team is accessible & responsive, and we will work hard to help you get a great result, everytime.
And here's what clients are saying...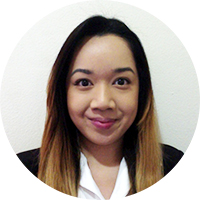 "
Ionica Cabida — Sydney
"Wealthify Lead Generation has been quite useful as it quickly delivered my quota of good quality leads and also provided some material to help convert leads into application. I would definitely recommend this service to other mortgage brokers in need of lead generation."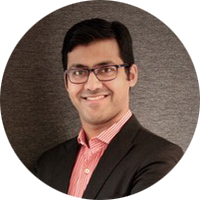 "
Sanjay Nathoo - Melbourne
"Fantastic customer service. The team were able to generate consistent good quality leads target to my location. Will definitely be using again."
Sanjay Nathoo - Melbourne