The Covid-19 pandemic has been prevalent in Australia for over four months. We now have enough publicly available data to see exactly how this is impacting Google search volumes and website traffic flows.
For mortgage aggregators, non-bank lenders and mortgage brokers the following data insights provide extremely useful guidance on:
which part of the home loan market to target for online lead generation
which part of the home loan market to avoid
Some of the findings are predictable, or to be expected, but many are counter intuitive.
1. Debt consolidation home loan enquiries are down.
Data from Google trends shows that after a peak in February 2020, the search volume for 'debt consolidation loan' has fallen 75 per cent. This is highly interesting, and suggests that the government's Job Keeper and Job Seeker payments may have played a role in reducing (or at least delaying) the number of people in mortgage or debt distress. It will be interesting to see how this plays out as those initiatives are wound back.
Although debt consolidation may not be a great part of the mortgage market to target for lead generation at this time, it's a segment to keep a close eye on.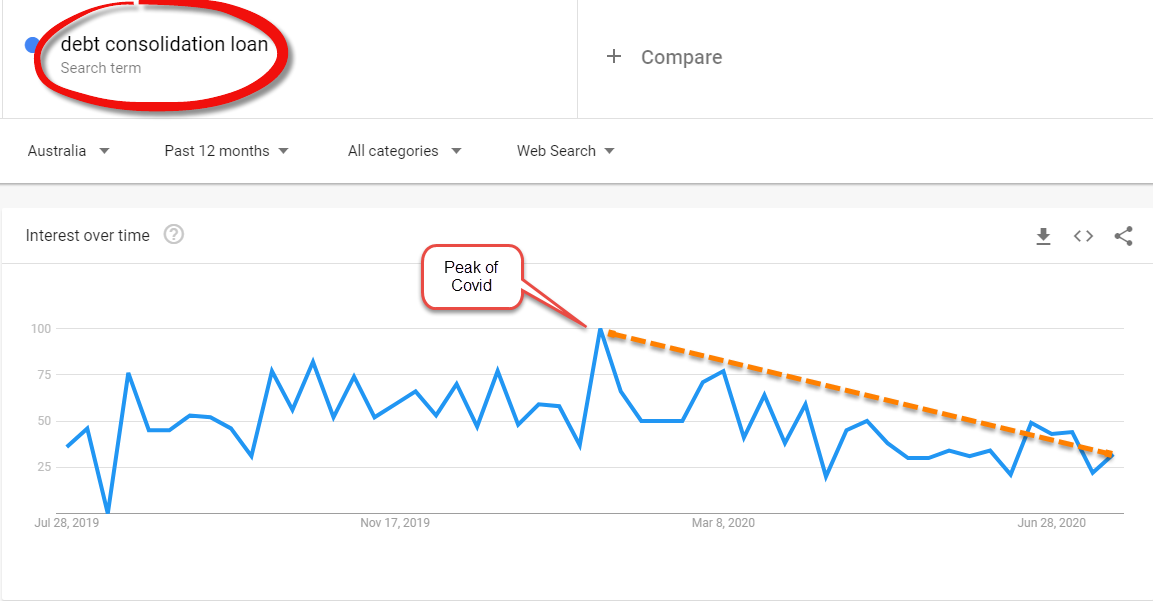 2. First home buyer loan enquiries are up.
The Google data shows a clear spike in June resulting from the government announcement of support, but this followed a steady rise in search volume since April. The increased first home buyer activity is confirmed by recent Core Logic data. It looks to be on the rise again in July, so this looks to be a segment that all market participants should target for mortgage lead generation.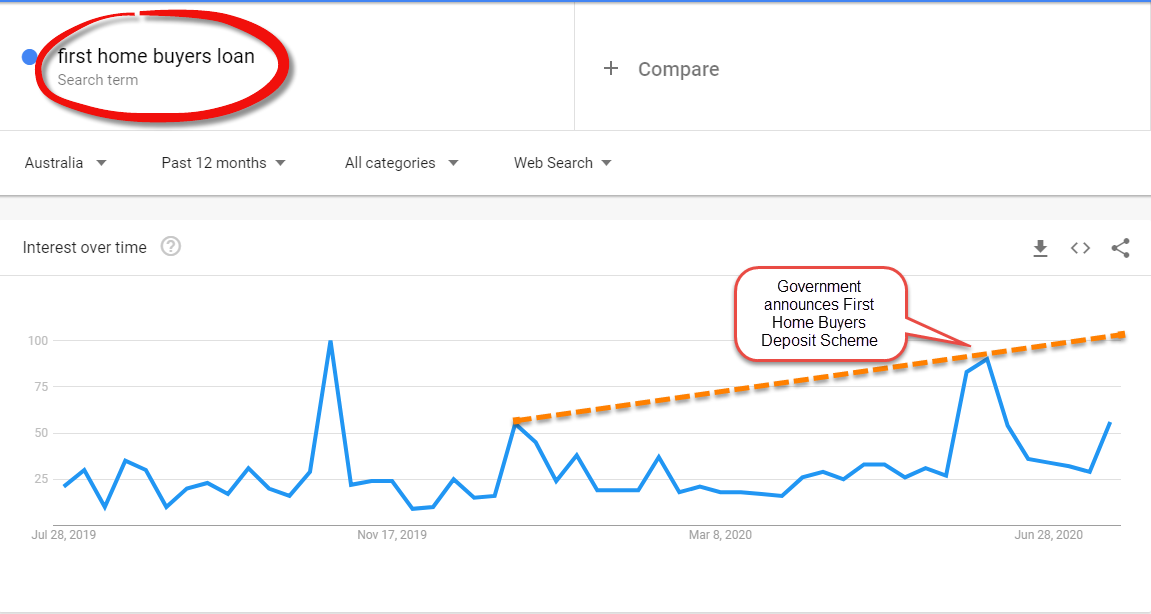 3. Investment loan enquiries are rising.
This is perhaps the most surprising finding in the data. After a dip during the peak of Covid, there has been a steady rise in the Google search traffic for investment loans. This is another segment that brokers thinking about online mortgage lead generation should put on their watch list. Investors are coming back into the market, and if a vaccine is discovered the rise in confidence could explode activity in this cohort.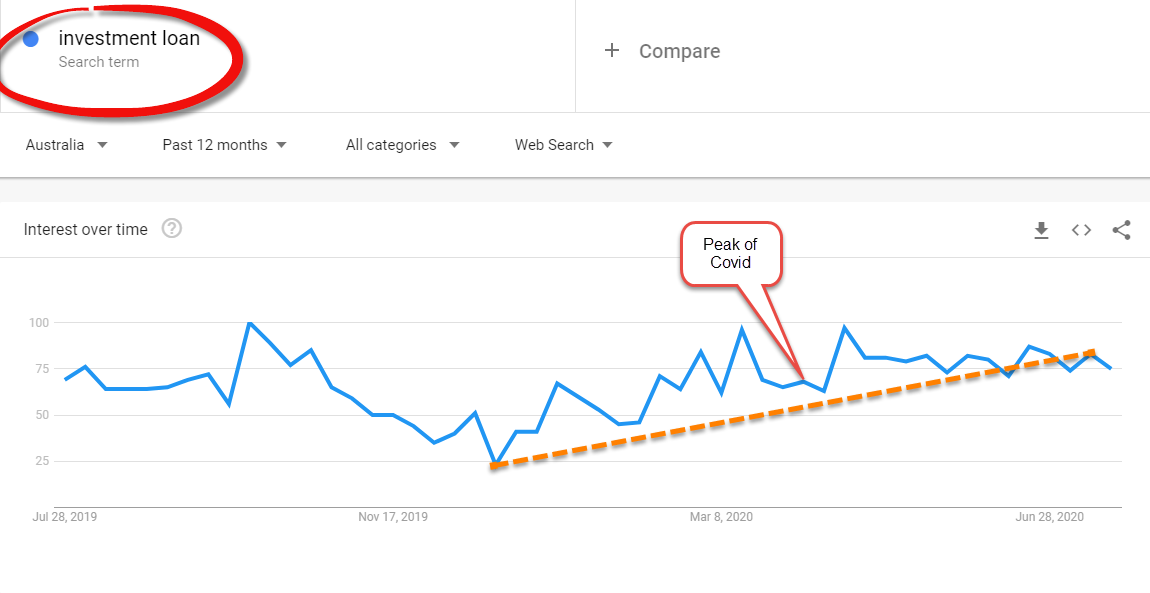 I hope this helps in your planning of digital campaigns for mortgage marketing. If you need help with lead generation, please feel free to call or email us for a chat.
Cheers, Ben