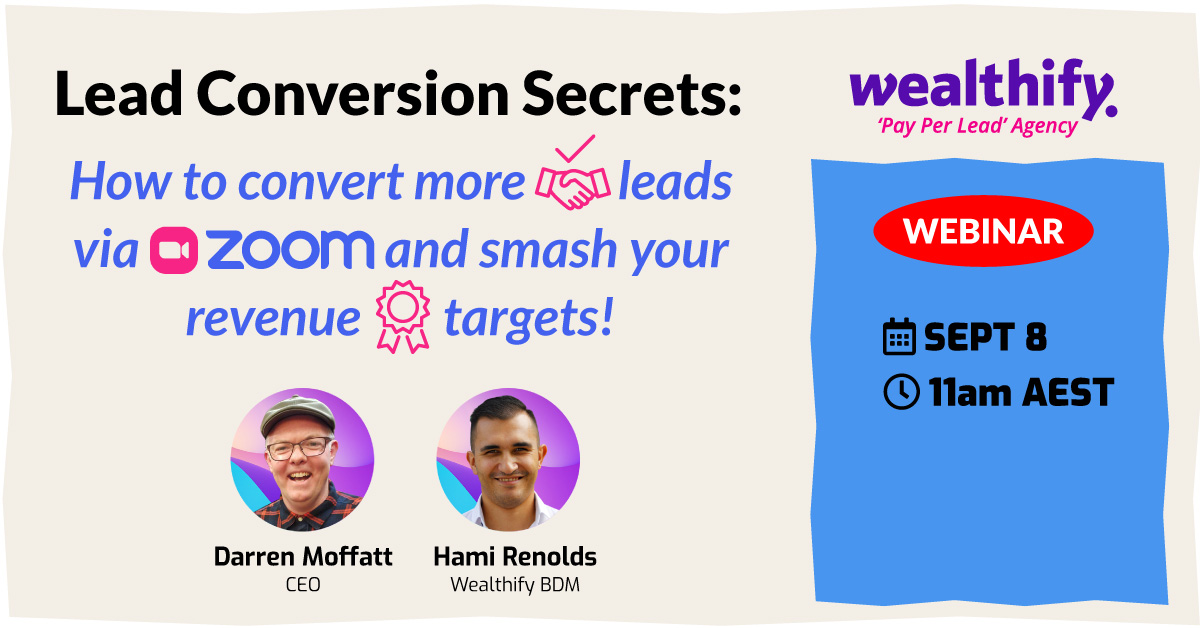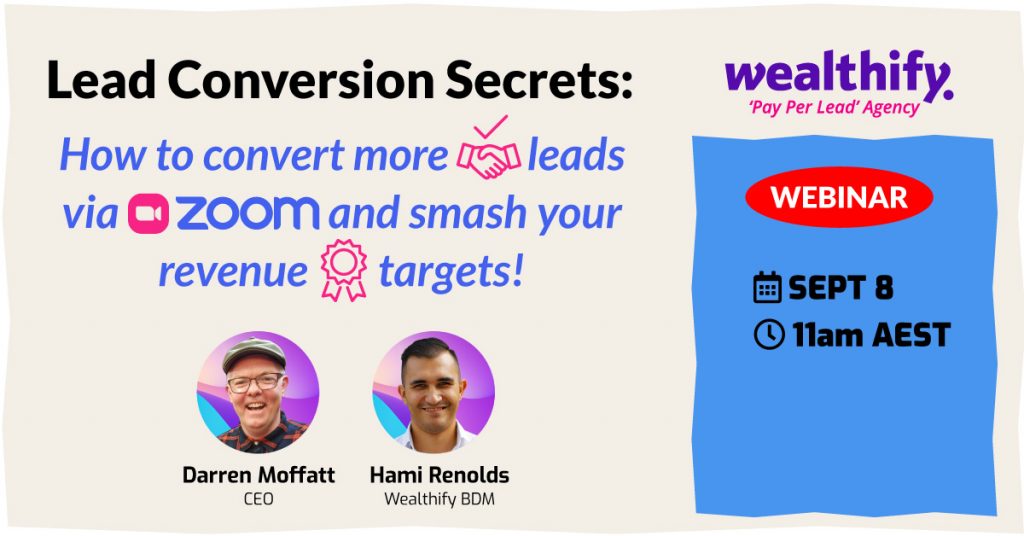 "Lead Conversion Secrets" – How to convert more leads via zoom & smash your revenue targets!
Covid lockdowns across Australia have banned face-to-face meetings in many locations. This is pushing business people to convert leads remotely. Using Zoom or skype to close sales is a very different skillset, and some are struggling to convert at the usual rate.
GOOD NEWS: there are easy to learn tactics that can radically increase your conversion rate on Zoom.
In this 1 hour webinar the lead generation experts at Wealthify will reveal the best-practice tips you need to thrive in lockdown conditions:
The first phone call – how to move the lead to interview
Phone scripts: objections & rebuttals
Diagnosing the client's problem
What 'job' are they actually hiring you to do?
Visual presentation on Zoom: how to 'frame the screen'
How to build rapport remotely
Using 'call to actions' (CTA)
The power of 'autosuggestion'
Using 'screenshare' to demonstrate expertise
Removing 'friction' in the sales process
Getting customer 'buy in' early
They will share the conversion secrets they have acquired in the course of generating thousands of leads for hundreds of brokers, advisers, and property businesses since 2016."